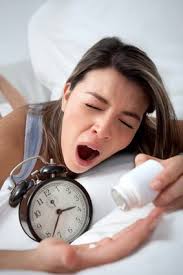 At 54 years of age, I have noticed that my sleep patterns are significantly different than they were when I was younger. So I decided to do some research on the latest sleep research and pass on my findings to our readers. There was enough information here to fill 3 editions.
In the first edition I covered general information on sleep and today's will cover "Why we sleep?" The final article will be on "Sleeping Tips." Remember to check out the 2 Myths of Sleep at the end of each article.
Why We Sleep? The below excerpt is from NIH (National Institute of Neurological Disorders and Stroke)
Although scientists are still trying to learn exactly why people need sleep, animal studies show that sleep is necessary for survival. For example, while rats normally live for two to three years, those deprived of REM sleep survive only about 5 weeks on average, and rats deprived of all sleep stages live only about 3 weeks. Some studies suggest that sleep deprivation affects the immune system in detrimental ways.
Sleep appears necessary for our nervous systems to work properly. Too little sleep leaves us drowsy and unable to concentrate the next day. It also leads to impaired memory and physical performance and reduced ability to carry out math calculations. If sleep deprivation continues, hallucinations and mood swings may develop. Some experts believe sleep gives neurons used while we are awake a chance to shut down and repair themselves. Without sleep, neurons may become so depleted in energy or so polluted with byproducts of normal cellular activities that they begin to malfunction. Sleep also may give the brain a chance to exercise important neuronal connections that might otherwise deteriorate from lack of activity.
Deep sleep coincides with the release of growth hormone in children and young adults. Many of the body's cells also show increased production and reduced breakdown of proteins during deep sleep. Since proteins are the building blocks needed for cell growth and for repair of damage from factors like stress and ultraviolet rays, deep sleep may truly be "beauty sleep." Activity in parts of the brain that control emotions, decision-making processes, and social interactions is drastically reduced during deep sleep, suggesting that this type of sleep may help people maintain optimal emotional and social functioning while they are awake. A study in rats also showed that certain nerve-signaling patterns which the rats generated during the day were repeated during deep sleep. This pattern repetition may help encode memories and improve learning.
REM Sleep?
We typically spend more than 2 hours each night dreaming. Scientists do not know much about how or why we dream. Sigmund Freud, who greatly influenced the field of psychology, believed dreaming was a "safety valve" for unconscious desires. Only after 1953, when researchers first described REM in sleeping infants, did scientists begin to carefully study sleep and dreaming. They soon realized that the strange, illogical experiences we call dreams almost always occur during REM sleep. While most mammals and birds show signs of REM sleep, reptiles and other cold-blooded animals do not.
REM sleep begins with signals from an area at the base of the brain called the pons. These signals travel to a brain region called the thalamus, which relays them to the cerebral cortex – the outer layer of the brain that is responsible for learning, thinking, and organizing information. The pons also sends signals that shut off neurons in the spinal cord, causing temporary paralysis of the limb muscles. If something interferes with this paralysis, people will begin to physically "act out" their dreams – a rare, dangerous problem called REM sleep behavior disorder. A person dreaming about a ball game, for example, may run headlong into furniture or blindly strike someone sleeping nearby while trying to catch a ball in the dream.
REM sleep stimulates the brain regions used in learning. This may be important for normal brain development during infancy, which would explain why infants spend much more time in REM sleep than adults. Like deep sleep, REM sleep is associated with increased production of proteins. One study found that REM sleep affects learning of certain mental skills. People taught a skill and then deprived of non-REM sleep could recall what they had learned after sleeping, while people deprived of REM sleep could not.
And here are my two promised myths of sleep taken from Seven Myths about sleep:
Some people function perfectly on four hours of sleep.
Legendary short sleepers — including Bill Clinton, Madonna, and Margaret Thatcher — don't necessarily do better on fewer Zs. "They're just not aware of how sleepy they are," says Thomas Roth, Ph.D., sleep researcher at Henry Ford Hospital in Detroit. Too little sleep is bad for your health and your image: It can make you ineffective (it impairs performance, judgment, and the ability to pay attention), sick (it weakens your immune system), and overweight. In fact, women who slept five hours or less a night were a third more likely to gain 33 pounds or more over 16 years than women who slept seven hours, according to a Harvard Nurses' Health Study. Oddly, cutting too much sleep and getting less than six hours is associated with the same problems as sleeping too long: a higher risk of heart problems and death. And, of course, cheating on sleep hurts you behind the wheel: "Wakefulness for 18 hours makes you perform almost as though you're legally drunk," says Walsleben.
Waking up during the night means you'll be tired all day.
Au contraire: It might be our natural cycle. Many animals sleep this way, and there are a lot of indications that our ancestors did, too, perhaps stirring nightly to talk or have sex, says Thomas Wehr, M.D., scientist emeritus at the National Institute of Mental Health. When 15 people in one of his studies lived without artificial lights for a few weeks, they wound up sleeping three to five hours, waking up for one or two, then sleeping again for four or more hours — and they said they had never felt so rested.
Until next edition enjoy your dreams and don't get hung up on waking at 3AM.
---

Editor's Note: This article was written by Dr. David Mashburn. Dave is a Clinical and Consulting Psychologist, a Partner at Tidemark, Inc. and a regular contributor to WorkPuzzle.