Roger Stauback once said: 
"Nothing good comes in life or athletics unless a lot of hard work has preceded the effort. Only temporary success is achieved by taking shortcuts."
"Recruiting people who don't even have a real estate license is a waste of time."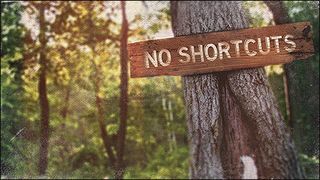 This statement is not unusual to hear from managers in the real estate industry.
These managers view the deeper pipeline approach (an approach that attracts people who have never considered real estate as a profession much less considered attending licensing school) as not worth their time or efforts.
I would guess that there are many of you reading this article who have held this belief in the past; or perhaps still do. If you can support that belief with logic and metrics, I would be more than happy to consider your points. I just haven't seen that so far.
The primary approach for Recruiting in the real estate industry has included the following 3 options:
Recruit experienced agents;
Contact new real estate licensees (through State listings)
Wait for the newly licensed to come to you.
There is nothing inherently wrong with this type of recruiting. In fact most companies would miss out on good candidates if these methods were overlooked.
However, it's our belief that if a company relies solely on these procedures they are ignoring a huge market of potential candidates. This would be the pipeline group who may take 4 to 12 months (and a bit of listening, coaching and vocational counseling) to join your company. But they are definitely not a "waste of time."
It is always difficult to move forward with change. We all have our set routines and comfort zones. However, this can also cause us to be short-sighted and overlook errors in our logic.
For today's edition, let's look at what I consider one such error.
"I don't have time to spend with someone who is undecided about whether to become a real estate agent, let alone answer so many of their questions, waiting months for them to come on board."
Using time wisely and effectively is important to all of us, especially in the real estate industry. Many of us look for the shortcuts assuming these will achieve the objective. Hiring the "easiest to hire" is an example of one of those shortcuts. While this may take less time initially, one wonders how much more time and resources these candidates, who love HGTV or visiting open houses, burn up in the future with attrition, etc?  There is a reason that the phrase "low hanging fruit" has developed some negative connotations. The best fruit takes time, effort and attention to ripen and mature.
On a personal note, my daughter works in the recruiting division of a large, well-known global company. It is the type of company that everyone wants to work for so they are bombarded by applicants. However, this company systematically pursues candidates from outside the applicant field, because they realize that it is vital to attract employees that they want, not just employees who want them.
Yes, this approach takes time and effort-but the results are that you will likely find the near-perfect match to meet your recruiting goals and objectives.
---

Editor's Note: This article was written by Dr. David Mashburn. Dave is a Clinical and Consulting Psychologist, a Partner at Tidemark, Inc. and a regular contributor to WorkPuzzle.