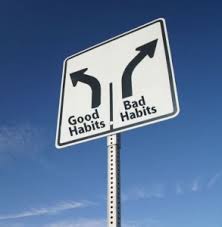 Over the last 10 years, we have had the experience of partnering with companies who are dedicated and thriving at recruiting and also those who have not found the same success.
Why? I have two questions I always ask myself when considering the recruiting process of a particular client:
"Would talented people I know want to work here?"
"Which of these managers would be effective in inspiring talented people to work here?"
Those simple but powerful questions get at the heart of what we all must ask ourselves when it comes to examining and improving the recruiting process in our respective companies.
In my quest to gather information on how to best assess your process, I came upon a Forbes Magazine article; 5 Recruiting Habits of Successful Leaders by Meghan Biro.
Although all of them were relevant, there were three that I felt were critical to establishing a well developed recruiting process. Today I will present and examine the first critical habit and my next blog will cover the last two.
Ms. Biro begins the article with the following:
"The signs start early in the hiring process: a dry, lifeless job posting or stale employer branding that does not feel inspired….. I can remember walking out of a few select interviews earlier in my career and saying to myself, "There is no way I'm working at that mausoleum." Or better yet – I've enjoyed being part of a world class organization recruiting top talent – where every day of interviewing seems to feel like a rush of adrenaline. You see – I've been on all sides of this equation in my own career – The best of the best, the good, the ugly.
The simple fact is that recruiting is often a company's first impression, and a reflection of its culture and workforce brand personality. It's a spectacular — and too underexploited — opportunity to wow, woo, seduce and excite talent. Top talent doesn't want to work in Dullsville. They want to work in a company that understands, challenges, excites, surprises and delights them. They want to work hard, play hard, and feel appreciated.  Recruiting should be where the courtship starts. Your organization doesn't have to be a Zappos or Google — to attract "the right fit" and talent skill set you need to soar."
"Habit #1: Take A Workplace Culture Inventory. Take a good hard look at your current HR and recruiting practices. Put yourself in the shoes of a talented person who has never heard of your company.
How are you trying to reach that person?
Are you using filtering tools to target the right kind of talent you need?
How is the language in your employer branding and follow-up information? Stodgy branding can be a real turn-off.
How are your initial and follow-up contacts conducted? Deconstruct the whole recruiting process from initial posting to final hire.
Where do you need to make changes to catch the eye and imagination of the talent you need?
Do you solicit feedback from recent hires and even those who decided to take another career opportunity – yes, at another brand."
The consistent theme among the Real Estate companies best at attracting and landing top talent (who have never considered Real Estate as a career) is that they never cease tweaking the recruiting process to make their company more appealing.
Take some time to ponder how your most talented friends would experience your recruiting process. Is it designed to attract or repel them?
More next edition.
---

Editor's Note: This article was written by Dr. David Mashburn. Dave is a Clinical and Consulting Psychologist, a Partner at Tidemark, Inc. and a regular contributor to WorkPuzzle.