David Mashburn, Ph.D.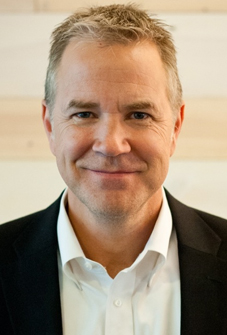 Dr. Mashburn received his Ph.D. in Clinical Psychology in 1986, and has over 25 years of experience as a psychologist, assessment consultant, psychotherapist, and speaker.
In addition, Dr. Mashburn had the pleasure of serving as adjunct faculty member of Seattle Pacific Universities School of Business and Economics, teaching Leadership and Management and Chapman College graduate psychology program, teaching psychological assessment and measurement.
He has completed extensive post-doctoral work through the Masterson Institute, and is a graduate of the Hudson Institute of Santa Barbara (Individual and Organizational Systems). He has also conducted research on the characteristics affecting spiritual well-being and relationship satisfaction.
Dr. Mashburn currently serves as Director of Research and Development for Tidemark Inc., operates his Clinical Practice, and continues to serve as an assessment consultant to both federal and state governments. He resides in the Seattle area, has been married for 30 years and has three grown children.
---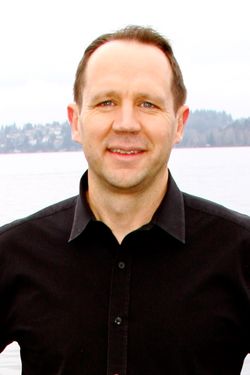 Ben Hess  
Ben was a graduate of the United States Naval Academy and served two tours in Japan as a Naval Officer administering more than $200M in construction contracts on behalf of the US government.  Ben was awarded two Navy Commendation Medals and two Navy Achievement medals for his work in Japan.
After completing his Naval Service, Ben became a top sales and marketing manager for Tektronix, a publicly-traded electronic equipment manufacturer, where he grew sales by more than 50% among the most strategic accounts in Washington state.  In 2000, he founded PlateSpinner, a work-life balance software company focused on giving Fortune 1000 companies innovative strategies for retaining Gen X employees.   In 2002, Ben founded BirchTree Capital, a financial software distribution company focused on equipping high net-worth investors to diversify into the commodities markets.
Ben currently serves as the Managing Director of Tidemark, Inc. and resides in the Seattle area.  He has been married for 20 years and has six children.
---
Lisa graduated cum laude from Western Washington University in 1993, with a Bachelor of Science in Sociology, and a minor in Psychology.  Her undergraduate work included research and detailed content analysis in the area of missing children in the Department of Sociology.
Her background is in Human Resources recruiting, training, employee relations, and policy development and revision.  She was previously employed by the City of Vancouver, WA recruiting for Police, Fire, and Public Works Departments.  She additionally served as Project Manager for select city programs, wrote and edited company policies and procedures, coordinated all City training modules, and assisted closely in the City's movement toward self-directed work teams.  Lisa has received recognition and awards for exceptional customer service and demonstrated sales achievement in her career.
Lisa currently serves as Marketing Assistant and Chief Editor at Tidemark, Inc. and resides in the Seattle area.  She has been married for 17 years and has two children. 
---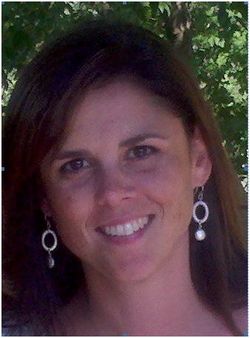 Lee Gray
Lee earned her B.A. in Political Science and Criminal Justice from the University of Wisconsin in 1993.  She served as a legislative intern in the state Senate for the majority of her senior year.  During that time, she drafted the "Manner of Dress" bill that was later voted into law in the state of Wisconsin.
Prior to coming to Tidemark, the majority of Lee's experience was in the non-profit world.  Starting out as a case manager for Big Brothers/Big Sisters, she later joined a start up non-profit organization that focused on drug and alcohol treatment and prevention for adolescents, and moved into program development and implementation for at-risk youth and homeless families.  Lee also served on the board of two non-profit organizations dedicated to feeding and supporting low-income/homeless families.
Lee moved from New Hampshire to the Seattle area with her husband of 17 years and two sons, and currently serves as the Senior Account Manager for Tidemark Inc.