It is rare that someone unveils something so profound that it continues to resonate with us 40 years after its discovery.  When Dr. Laurence Peter published the "The Peter Principle" in 1968, he did just that.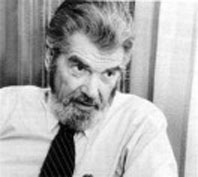 If you manage and coach people, you're probably familiar with this principle already.  If not through the formal name and description, then you've become familiar through observation.
The Peter Principle is the principle that:
" 'In a Hierarchy Every Employee Tends to Rise to His Level of Incompetence'...It holds that in a hierarchy, members are promoted so long as they work competently.  Sooner or later, they are promoted to a position in which they are no longer competent (their 'level of incompetence'), and there they remain.  Peter's Corollary states that, 'in time, every post tends to be occupied by an employee who is incompetent to carry out his duties... Work is [therefore] accomplished by those employees who have not yet reached their level of incompetence.' " (Wikipedia)
Peter reached his audience through humor.  There is something funny about how people view and participate in work.  He was able to capture this in his book, but he also inspired others to find humor in work as well. 
"Peter's book contains many real-world examples and thought-provoking explanations of human behavior.  Similar observations on incompetence can be found in the Dilbert cartoon series (such as The Dilbert Principle), the movie Office Space, and the television show The Office.  In particular, the Dilbert Principle seems to be an extension to the Peter Principle."
Dr. Peter died in 1990, but his book is being republished this year.