While driving in my car, I have been listening again to Selling the Invisible, a book by Harry Beckwith.
You might think that I picked this title as a means of improving our sales within Tidemark, but you'd be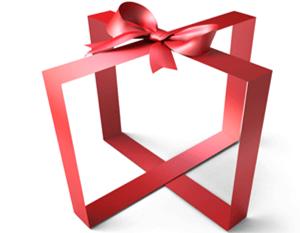 mistaken.   I did read this book a few years ago for that purpose, but this time I wanted to think through how proven marketing ideas could help you improve the recruiting process. 
It's been my observation that most well-run real estate companies understand that they are not only in the real estate transaction business, but also in the agent recruiting business. Gaining market share means performing both functions well.
I've also noticed that top recruiting companies share a common defining characteristic—their management teams tend to seek out any and all information that might lead them to increased results. There is a solid correlation between openness to assessment/feedback and steady improvement.
Those who are not willing to track, examine, metric, compare, and seek improvement (including challenging long-held beliefs) will invariably underperform their competitors and peers.  
As I was listening to Selling the Invisible from this perspective, I wrote down several principles that differentiate the best recruiting companies behavior from those who struggle.  Here are some of the standout differentiators and my comments beside each one:
Assume your service is bad. It can't hurt, and it will force you to improve. It is so uncanny how the best leaders I have ever met in my entire life have always made this assumption. Conversely the worst have an arrogant stance of "we've figured it out." I have learned a great deal through the humility of these fine leaders. 
Ignore your industry's benchmarks, and copy Disney's.  The point here is to surprise the candidate. Remember the blog we did on the offices that display a welcome sign with each candidate's name before every interview? 
Big mistakes are big opportunities. If you aren't' performing well, see it as a time to examine, learn and improve.  If you make a mistake with a candidate, follow it with an apology, a gift card, and a promise to improve.  This will typically work wonders to reversing the course of the hiring process for most people. 
Don't just think better. Think different. Be open to out of the box ways of understanding a dilemma. Don't get so locked into old belief systems that you aren't willing to entertain other ways of seeing realty. You just might discover something revolutionary. 
Don't just create what the market needs or wants. Create what it would love. For recruiting, the market is the candidates you're interviewing. The thing that all candidates love is to be understood thoroughly before making any bold statements about how you can solve their pain.
Every act is a marketing act. Make every employee a marketing employee. From the first contact with a candidate until he hands you his license, every touch with him is a marketing message.
What does each step in your recruiting process suggest to a candidate?  The candidates who will turn into top producing agents will be intuitively sensitive to how they are being treated (this is part of what will make them great agents).
If anyone on your team is not treating them with the upmost amount of respect, they WILL go elsewhere. If you're waiting for agents to prove themselves before treating them with this respect, you ARE losing the best candidates. 
In most professional services, you are not really selling expertise - because your expertise is assumed, and because your prospect cannot intelligently evaluate your expertise anyway. Instead you are selling a relationship. Hopefully this speaks for itself. 
Which of the above principles can you improve upon? Which are strengths? Which are weaknesses?  Know that it is easier to see the weaknesses in others rather than yourself, so you might want to re-read the list a couple of times and make it a point of discussion with some of your peers.
Make sure you don't miss the first point as you process this information-- we all must entertain a need for improvement if we want to grow. 
---

Editor's Note: This article was written by Dr. David Mashburn. Dave is a Clinical and Consulting Psychologist, a Partner at Tidemark, Inc. and a regular contributor to WorkPuzzle.