Last week, I pointed you to a helpful recruiting data site called PayScale.  PayScale is the "Zillow" of hiring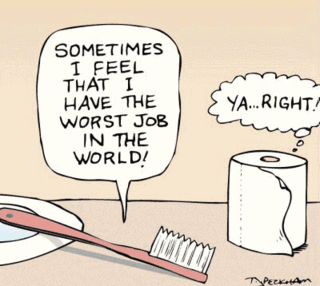 —while Zillow tells you how much your house is worth, PayScale tells you how much your talents are worth in the hiring market.
Of course, people get interested in PayScale when they start to consider changing jobs.   This site passively collects data from millions of users who are in this state and uses this information to help companies and individuals better understand the job marketplace.
Follow-up With Your Candidates More Successfully.
As a real estate hiring manager, this information can be helpful.  For example, if you find out about a candidate's work history during the interview, you can determine the individual's earning potential if he were to remain in his existing career field.
By contrasting this information with the potential of a real estate career, you can help your candidates make better business decisions about their employment.  Initially, Most high-quality candidates will trust third party data more then your opinion on how they should proceed.
Beyond this surface data that's useable with individual candidates,  PayScale also does research using aggregate data they collect from all their users.  This can also be helpful.
Understand Why People Change Jobs.
One of the research topics I found interesting was the motivation employees have to change jobs.  If everything is wonderful in an existing job, employees tend to stay in one spot.  Change most commonly happens when things are not going well.
PayScale recently conducted research on what causes a person to change jobs.  The research was based on survey results from more than 24,000 workers.  Here is a partial list of the top reasons that individuals start looking for a new job:
Pay.   Commonly called Total Cash Compensation (TCC), this metric combines base annual salary or hourly wage, bonuses, profit sharing, tips, commissions, and other forms of cash earnings, as applicable. It does not include equity (stock) compensation, cash value of retirement benefits, or value of other non-cash benefits (e.g., healthcare).
Stress.  This is the proportion of respondents who answered either "Fairly stressful" or "Extremely stressful" to the question, "How stressful is your job/work environment?"
Low Job Satisfaction.   This is the proportion of respondents who answered either "Dissatisfied" or "I hate my job" to the question "How satisfied are you in your job?"
Hate Their Boss.  This is the proportion of respondents in a given category that chose "Boss" in response to the question, "If you could change one thing about your current work situation, what would it be?"
Know What Questions to Ask During an Interview.
All of these factors are important.   If possible, you should touch on each issue during a typical interview.  If you cycle through these issues with open-ended questions, you'll strike a nerve with at least one of these topics.
If you were forced to only focus on one topic, which one of these hot-buttons tends to be most important? 
It's questions about the candidate's boss.
The PayScale research demonstrated that many candidates are not happy with their first-level manager.  Also, this question tends to be the one packed with the most emotion.   They don't just dislike him—they hate him! 
As we've discussed in previous WorkPuzzles, finding a person's unique pain is critical to the hiring process.   Candidates will not be open to your solution until they feel they've been heard, and the solutions you're offering are customized to their situation.
This all starts with asking the right questions and letting your candidates express their pain and frustration.  Thanks to the PayScale research, you now know where you'll most likely find this pain.
---
Join the WorkPuzzle Discussion at the Tidemark Online Community (TMOC)
Engage in the WorkPuzzle discussion by joining the TMOC private social network.  Commenting on a public blog like WorkPuzzle can be a little intimidating, so why not join the discussion inside the privacy of the TMOC discussion group?  
By joining TMOC, you'll get to see who else is in the group and your comments will only be seen by those whom you trust.   Joining TMOC is quick, easy, and free (no kidding…this takes less than 2 minutes).   To get started, click here.
Already of a member of TMOC?  If so, join the WorkPuzzle Dialog Group by clicking on the WorkPuzzle Group icon on the left side of your TMOC homepage.  Questions?   Email the WorkPuzzle editor (workpuzzle@hiringcenter.net) and we'll walk through the process.
---

Editor's Note: This article was written by Ben Hess. Ben is the Founding Partner and Managing Director of Tidemark, Inc. and a regular contributor to WorkPuzzle.