Earlier this week, I highlighted research that Gallup recently published on the characteristics of high-performing managers.  Here is the list of common traits that great managers share:
They motivate every single employee (agent) to take action and engage them with a compelling mission and vision.
They have the assertiveness to drive outcomes and the ability to overcome adversity and resistance.
They create a culture of clear accountability.
They build relationships that create trust, open dialogue, and full transparency.
They make decisions that are based on productivity, not politics.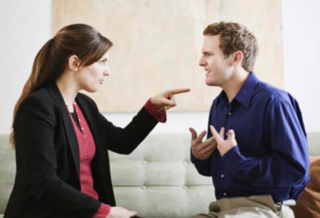 As I think about leading my own team of employees, these traits set a high bar.  I personally need to make improvements in all five areas.
There is one trait on this list, however, that I think is particularly difficult to implement (#4): Building relationships that create trust, open dialog, and full transparency.
Why is this one so difficult?  Because it's the only trait that requires the full bilateral engagement of those I manage.  I can't create trust unless the other person chooses to trust me.  I can't have an open dialog unless the other person agrees to talk.  We can't have a fully transparent relationship unless both sides agree to reveal themselves.
Improving on #4 is certainly a complex topic, but I wanted share a strategy I've personally been trying to use to improve the trust and openness with those I manage.
The technique was brought to my attention by an article I read a few months ago written by Esther Inglis-Arkell on a blog called IO9.  Here is an excerpt from Arkell's article:
We seem to have a kind of pettiness built into our nature. We will watch soppy movies about the redemption of murderers, or a long television series about gleeful serial killers, but have a character in a movie litter and we want them in prison.
Our real lives are not exempt from this. We can nurse a grudge against someone who gave us a dirty look for years. When someone we love screams at us, we forgive them in a few days.
A team of scientists from UCLA, Harvard, and the University of Virginia conducted a series of experiments that showed the people are bad at predicting how hurt will affect them over time.
We tend to assume the more painful injuries, the major ones, or the ones committed by loved ones, will cause the most pain over time… [But the opposite is true]. If the hurt is minor, we [tend to] let it fester...
Why do we furiously resent the minor insults but forgive, or at least let go, of the major ones? Why do we let those close to us insult us in ways we'd never take from a stranger? According to the study authors, it's because we can afford to….
If holding a grudge means we have to be angry and miserable for a long time, we find a way to stop being angry. If we just suffer a little annoyance, we allow it. Or sometimes we even enjoy it.
So, here is my new strategy to create trust, open dialog, and full transparency with those I manage: 
I am making a point to overlook and forgive the small offenses that commonly take place in the work environment.
In addition, I am going to encourage others to do the same (both with me and with each other).  
My goal is to make this way of relating an integral part of our company's culture:  We don't hold grudges, we overlook the small stuff, and we forgive those around us who commit small offenses—even if they don't ask for forgiveness.
Is this something you could also implement on your team?  Like me, you'd have to start with your own behavior and then let it grow into becoming part of your culture.
According to the research, this change will improve your chances of building trust-filled relationships among those on your team.  Combined with the other traits, you'll then be one step closer to becoming a great manager.
Note:   If you like all the social science/organizational psychology stuff, you may want to read all of Arkell's article, or download the original research paper.  Both are helpful in understanding why forgiveness in helpful in building trust.
---

Editor's Note: This article was written by Ben Hess. Ben is the Founding Partner and Managing Director of Tidemark, Inc. and a regular contributor to WorkPuzzle.