I am, unfortunately right now...a Seattle Mariners fan. Those of you who follow baseball can guess that I haven't had much to be excited about these last couple of years. The Mariners have had two terrible seasons in a row, despite acquiring some impressive talent. "What's their problem?" you may ask.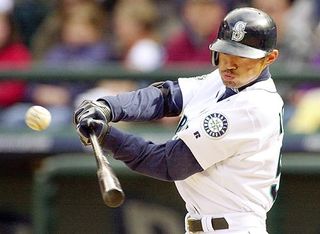 In my opinion, the factors that led to these dismal years for the Mariners are the very same factors that lead to the collapse of most organizations...failure to remember and practice the fundamentals, and at times, an obsession with acquiring great talent while ignoring the fundamentals of execution.
Let me be clear. I am not saying that talent is not important. It can be incredibly helpful, if the fundamentals aren't lost in the process. But, several teams over the course of sports history have proven that talent without a focus on the fundamentals, is essentially worthless.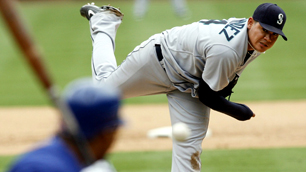 The Mariners present a prime example of this: There are two players on their roster who continue to out-perform their competing peers, despite the Mariner's overall record. Ichiro just put up a record 10th consecutive year of over 200 hits in a season. Additionally, ace pitcher, Felix Hernandez, is so talented that he is stirring up one the most difficult votes for the Cy Young Award in the history of baseball. He has managed to out-pace all personal stats among his peers, while having the lowest wins, by far, among the contenders for the award. In essence this means that his performance was stellar, but had no run support.
So what went wrong? How can we have such great talent and such poor performance? In the case of the Mariners, it is my belief that ownership was more obsessed with talent on the field than talent in management. The manager, although a decent human being, turned out to not be a great manager. He made several mistakes that were eventually reflected in the win/loss columns, and eventually led to his dismissal.

I have some definite ideas regarding what specifically went wrong with the Mariners, but they are not alone...I've witnessed some of the same mistakes in other organizations. I won't address them yet, because I want to hear from you first. I want to build a helpful and informative list - not a definitive list, but a list based on good knowledge and experience; One that we can look back on and build on. I want this list to not only be a ho-hum list of basics, but a list that really speaks to us and calls us to action- when it comes to sourcing, recruiting, managing talent, and overall good business. Ben's recent article on developing and sticking with a definitive message is a great start.
Over the course of the next few weeks, I will set out to research this subject in a way that hopefully will present the most foundational, most urgent, most vital principle fundamentals of successful organizations. There has never been a time where this has been more needed than now. The tide is out, and we're seeing who is wearing a decent bathing suit...
What I would like from you readers is your personal list of favorite fundamentals. If you are uncomfortable listing this publicly, please write me personally by email.
I look forward to hearing from you.
---
Editor's Note: This article was written by Dr. David Mashburn. Dave is a Clinical and Consulting Psychologist, Partner at Tidemark, Inc. and a regular contributor to WorkPuzzle. Comments or questions are welcome. If you're an email subscriber, reply to this WorkPuzzle email. If you read the blog directly from the web, you can click the "comments" link below.