For all of you who were able to attend the Edge Conference last week, thank you for making the trip to Seattle and sharing part of your week with the ThirdPool team.
For those who were not able to make it, I'll share a few highlights in today's WorkPuzzle and give you a small taste of what you missed.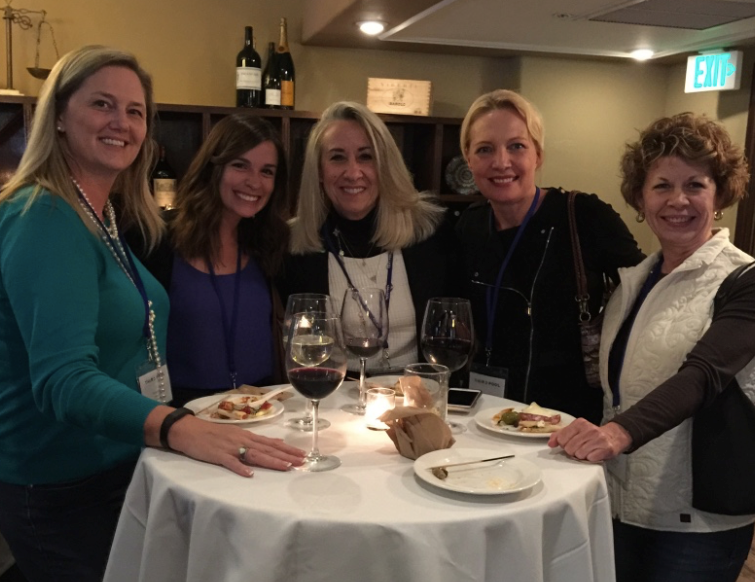 The first thing I noticed was the near-instant connection and camaraderie shared among the attendees.  It was striking to see a group of near strangers build relationships so quickly.
"Finally, someone else gets what I do!"
This seemed to be the common sentiment starting most conversations, and the connection grew from there. Networking is a powerful thing when it's centered on a common purpose.
What Did You Experience?
We received many great comments back from the participants.  I didn't get permission to share before publishing, so I'll post these anonymously. Here are my three favorites by region.
From the West Coast:
It was a fabulous time in Seattle!  [It was wonderful] from an educational perspective, and I loved the Seattle food and culture….   I walked away feeling empowered with some new tools and a good bit more confidence that I've been doing some things very right without even really knowing it.  The psychology of it all is so fascinating!
From the Midwest:
I had such an amazing visit to Seattle with everyone that attended the ThirdPool event.  This was truly a great group of hard working, and sincere professionals.  [The event] was seamless, engaging, and informative.  I'm looking forward to deepening my understanding…"
From the East Coast:
The content was engaging and relevant.  It is information and tactical tips I can start utilizing immediately to ramp up my recruiting numbers.   The content alone was worth the trip, yet the BONUS was the fantastic accommodations, venue and food.   You certainly spoiled us.
Additionally, the opportunity allowed me to visit with like-minded professionals who do, day in and day out, just what I do, was very much a benefit.  I now feel connected to a "community" and look forward to frequent communications from all.
In all, the best conference I can ever recall attending.
Continuing to Learn
As a team, we're proud of how the event turned out, and we're pleased so many of the attendees found it beneficial.
We hope to build upon the momentum created and make a commitment to continue the learning.  To make this happen, we'll dedicate the upcoming blogs to the topics discussed during the conference and focus additional attention on applying the ideas.
If you were not able to attend the Edge Conference, you'll be able to join the rest of the group in learning about the psychology of recruiting.
If you did attend the conference, the upcoming WorkPuzzles will reinforce what you've learned and keep you from falling back into old habits.
Either way, we look forward to contributing to your recruiting success.

Questions or Comments?  Reply to your WorkPuzzle subscription email.
Didn't get the WorkPuzzle email?  Subscribe below.  We promise not to share your email with others or use it for any other purpose but delivering WorkPuzzle notices.